Home
General Information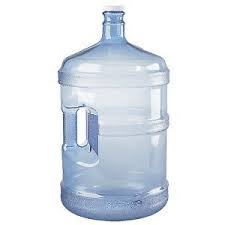 Boaters Net: Wednesday and Sunday. Channel 72 at 8:00 am.
Boat Parts: can be obtained from Puerto Plata marine store (by the port) and Boca Chica marine store. A few things are available in Ochoa in Santiago.
Puerto Blanco Marina flea market Sundays at 10:00 am.
Water RO water can be obtained from many places. The marina is the boater's favorite for ease of transportation. Papo and Handy Andy or Rafael can deliver this water at a cost. River water can be obtained easily at the marina. Some people chlorinate this and drink it. There are faucets along the government dock also. Cheaper RO water can be obtained in town if you don't mind carrying it from the muelle.
Fuel Papo and Handy Andy or Rafael can deliver large quantities of gasoline or diesel to the boat. Alternatively you can call Ana Lopez at Casa Lopez for a motorconcho to meet you at the muelle. He will take you to the gas station and back for around 40 - 50 pesos. Or you can walk the whole way up Duarte.
Propane : For around 50 pesos you can use a motor concho to take you to the propane station and back. Pabo and Handy Andy also will deliver at a cost. Propane is filled by gallons so a 25lb tank will need approx 6-7 gals.
Provisions : Ana Lopez can deliver cases of food and alcohol at discount prices. You could go to Puerto Plata or Santiago with Nino to the several Supermarkets.
Laundry: Maria at the marina, Lidia at Wendy's,
Money can be changed at Codetel, Alexander's gift shop and Jumbo's gift shop. Some people change their money in Puerto Plata in Beller near the park by the Progresso bank.
Internet: Wifi can be obtained from the Upper Deck and JRs. Other service is slow in town with the exception of Codetel at a cost. You can purchase Wifi from Alexander's for about $30/mo. Wifi card can be purchased from Codetel in PP or Santiago, (18 month contract for $60/mo) Works really badly in Luperon!
Clothes Market: Tuesday and Friday outside Wendy's, across from the tailors.
Vegetable Market: Tuesdays near the park. Good prices and quality. 7:00am.
Guns: Have to be handed in to the Commandancia on arrival. They are boxed and handed back on departure.
Anchoring: the harbour bottom is soft mud. Plow type anchors do not hold very well. The wind is generally from the east during the day.
The government is taking a step into reducing the power consumption in the DR. Low power light bulbs have been installed throughout the country at no charge.